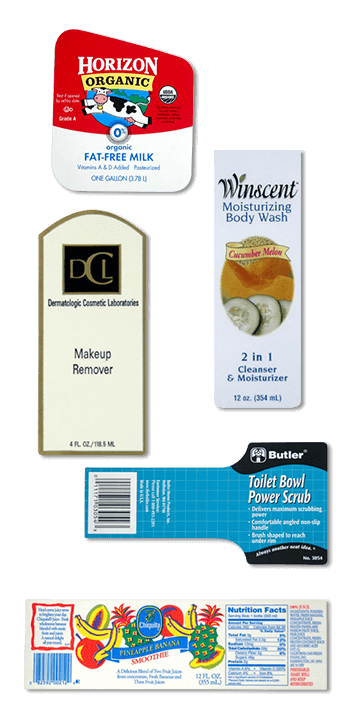 Label Printing Capabilities
Apogee Industries has a complete in-house facility from original design through final output. Some of our printing capabilities include:
Flexographic & Combination Printing
10 Color Capacity
U. V. Inks and Varnishes
Four Color Process
Tamper Evident Labels
Combination Flexo, U.V. Flexo, and Hotstamp
Coupon Constructions
Sizes up to 13″ x 24′
Foil Stamping
Electronic & Digital
Hi Res 4 Color Process
Small Quantities
No Plates
Barcoding and Numbering
Multiple SKU's
---
Custom Label Markets
Apogee services a wide variety of markets. Click any of the links below to find out more about a specific market.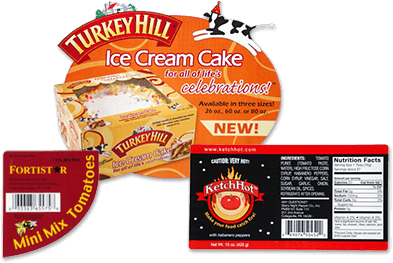 Food Labels
Food labels need to catch the consumers eye and heart conveying both the quality of the food & important information in this very competitive environment. Apogee can help you with the imaginative design you need to create great shelf appeal yet also convey the important nutritional...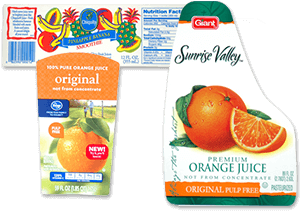 Beverage Labels
Apogee knows the beverage business and knows what will "stick" in the consumers mind and make them come back again and again to your product. We also know what will stick to your PET, LDPE, HDPE or glass container. You say you want a recyclable label - YES we have pressure sensitive with wash...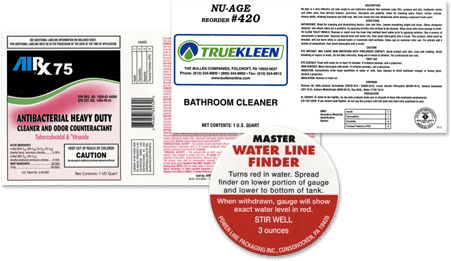 Chemical Labels
Apogee can help meet your chemical labeling needs in 2 ways. Our chemical labels accommodate needs for totes, 55 gallon drums , 5 gallon pails, gallon, quart and pint containers. We understand and can guide you through the rules of governance to comply with GHS labeling standards...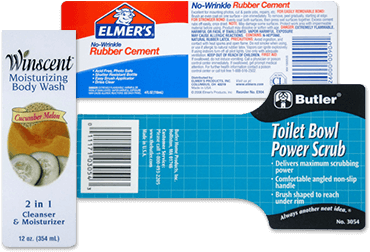 Cosmetic / HBA / Household Labels
Cosmetic and HBA labels have to convey your message quick and also catch the consumers attention in a millisecond. Eye-catching graphics be it hot foil stamping , high end graphics, specialty varnishes or other enhancements we can make your product stand out on the shelf. Household labels...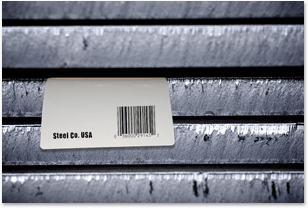 Steel Marking Labels
We provide Steel Manufacturing and Steel Service Industries with specialty labels to mark all types of steel products including sheets, plates, rolls, coils, expanded metals, and more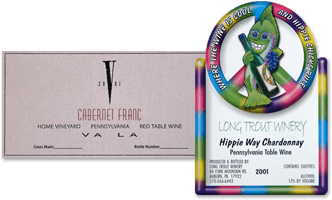 Wine and Spirits Labels
Uniqueness is what you need for your Wine, Craft Beer or Spirits labels, consumers frequently shop with their eyes first. Apogee's creative team can give your winery or distillery or craft beer the customized label you need for maximum shelf appeal. Whether its Red wines or white wines beer or...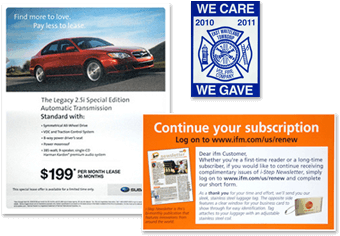 Promotional Labels
Removable Adhesives , repositionable adhesives, deadened Adhesives, booklet labels, coupon labels and all types of specialty label materials and over- laminants make Apogee a leader in helping you promote your product. We have a history of experience with Promotional labels for ...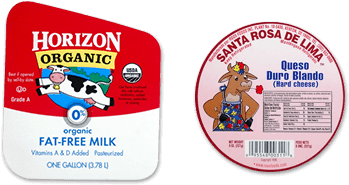 Dairy Labels
Dairy labels have been one our specialties for decades. Our team at Apogee has in-depth knowledge of what materials will work best on your jug or bottle and also what works best on your labeling line. We also have decades of experience both selling, servicing, installing and repairing...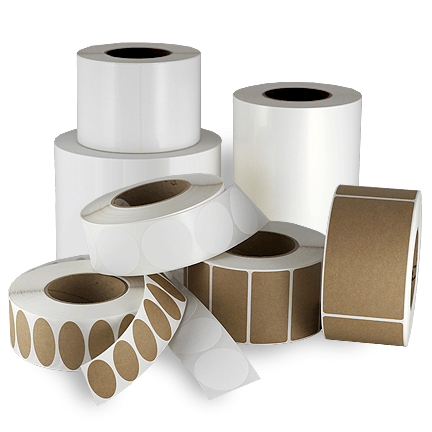 Blank Labels
The blank label market is one of the fastest growing segments of our industry. Apogee has stayed ahead of the curve with specialty presses equipped to make blank labels for this ever growing market or distribution and warehousing. Apogee makes both stock and custom blank labels with...